Captivating natural views, exotic environs, and cascading waterfalls make Kumaon Region, of Uttarakhand, heaven on Earth. Thousands of people from around the globe make a beeline to this holiday hotspot to witness the changing melodrama of Mother Nature.
This surreal place holds an important place in history as it is said to be the place of the incarnation of Lord Vishnu. The name Kumaon is derived from the word "Kurmavtar" that translates to the tortoise avatar of the mighty Lord Vishnu.
This holy land is situated in the Indian state of Uttaranchal, bordered by Nepal on the East and Tibet on the North.
Districts in The Kumaon Region at a Glance:
The region of Kumaon is ornamented by crystal-clear lakes, snow-clad mountain ranges, and picturesque landscapes.
The entire region is segmented into six districts that include Almora, Bageshwar, Nainital, Champawat, Pithoragarh and Udham Singh Nagar.
With a total area of 21,035 sq. Km, Kumaon is cuddled by both the lesser and the greater Himalayan ranges. This makes it one of the best hill stations to spend a rejuvenating holiday.
The people of Kumaon speak various languages such as Urdu, Hindi and the native language Kumaoni. Before your trip to this enchanting place, you need to get an insight into the major districts and the places of interest.
Given below are a few of the top picks.
Almora
The district of Almora is reputed for its scenic beauty and enchanting environs. It is home to two popular tourist spots namely Binsar and Ranikhet.
Various temples and shrines dot the entire city and many devotees visit these places to spend a relaxing holiday. Apart from the temples, Almora is home to various bazaars, restaurants and other tourist attractions that include
Temple of Kasar Devi
Nanda Devi Temple
Govind Ballabh Pant Public Museum
Katarmal Sun Temple Almora
Almora is speckled with various hotels that offer a comfortable stay to the guests. These hotels are crafted to perfection keeping in mind the requirements of every traveler.
From star hotels to budget hotels, you can pick one of your choices and enjoy your holidays to the fullest.
Bageshwar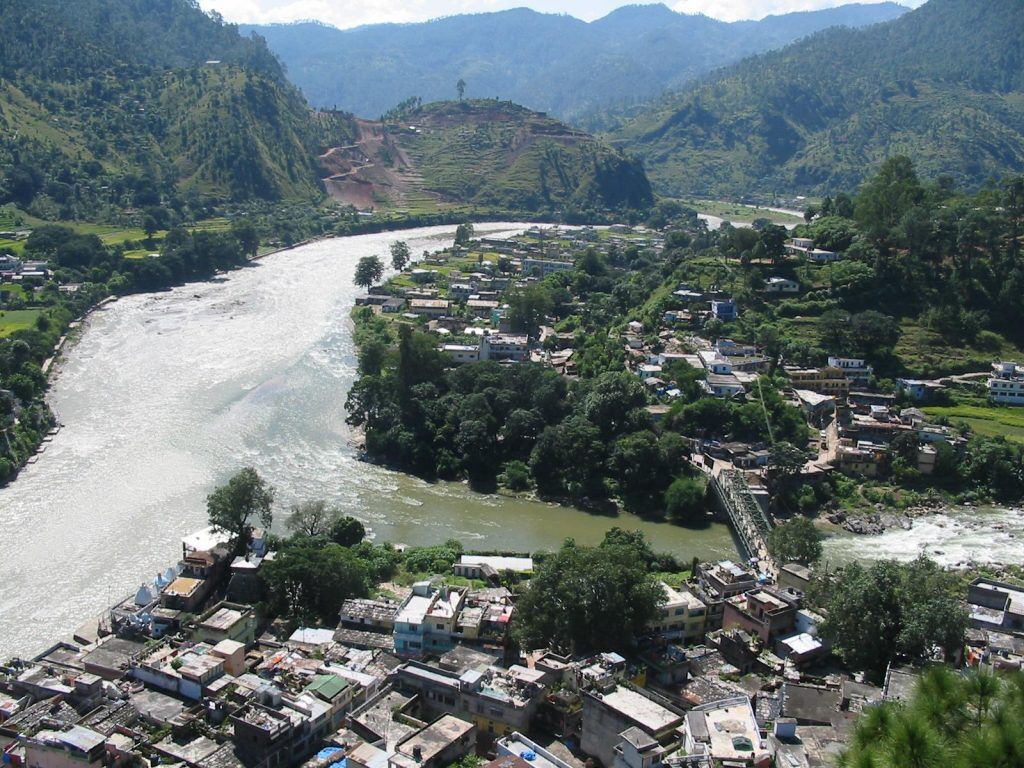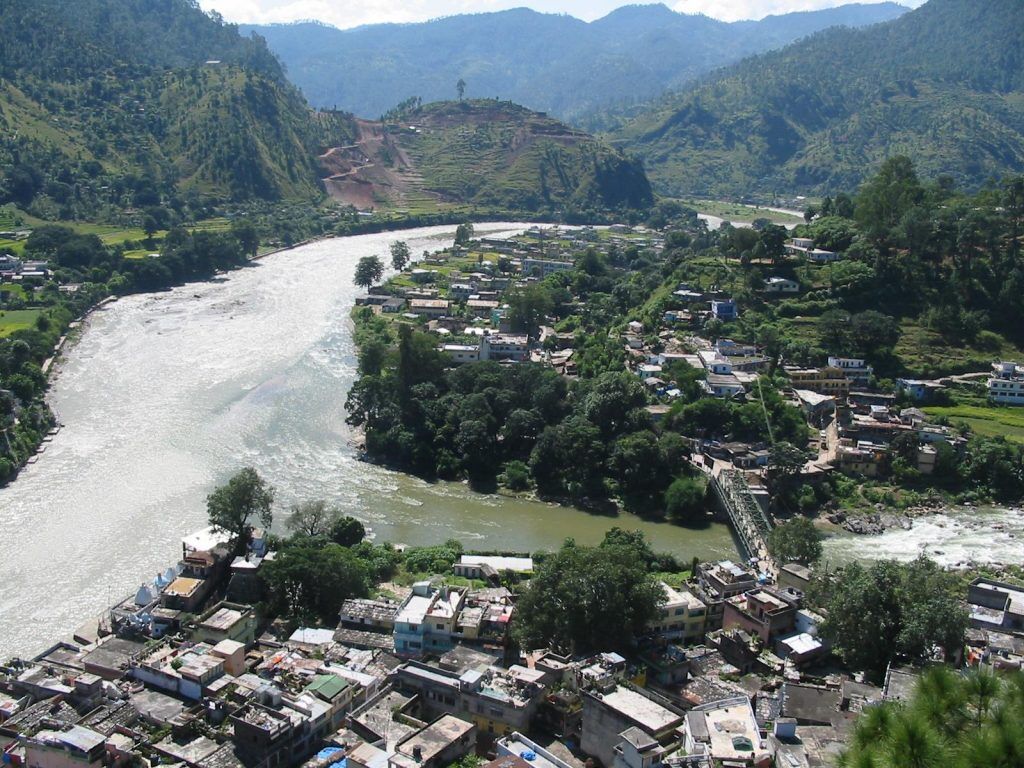 The temple town of Bageshwar is the ultimate place of comfort for peace seekers and nature buffs. The pleasant climate, jaw-dropping scenic views and hypnotizing landscapes make Bageshwar one of the best places to go on a trip.
The city of Bageshwar is a popular pilgrim centre as there are temples in every nook and corner of the city. In addition to the temples, there are many beautiful places that you need to explore in this quaint town.
Some of the top places to check out include
Bagnath Temple
Kanda
Gauri Udiyar
Baijnath
Zero Point
Bageshwar enjoys a pleasant climate throughout the year that makes it an ideal place to spend your holidays. The entire city is peppered with hotels that provide all the modern comforts to suit the requirements of every travel group.
Adventure buffs who wish to enjoy trekking and camping must make it a point to visit this beautiful town.
Read Also
Nainital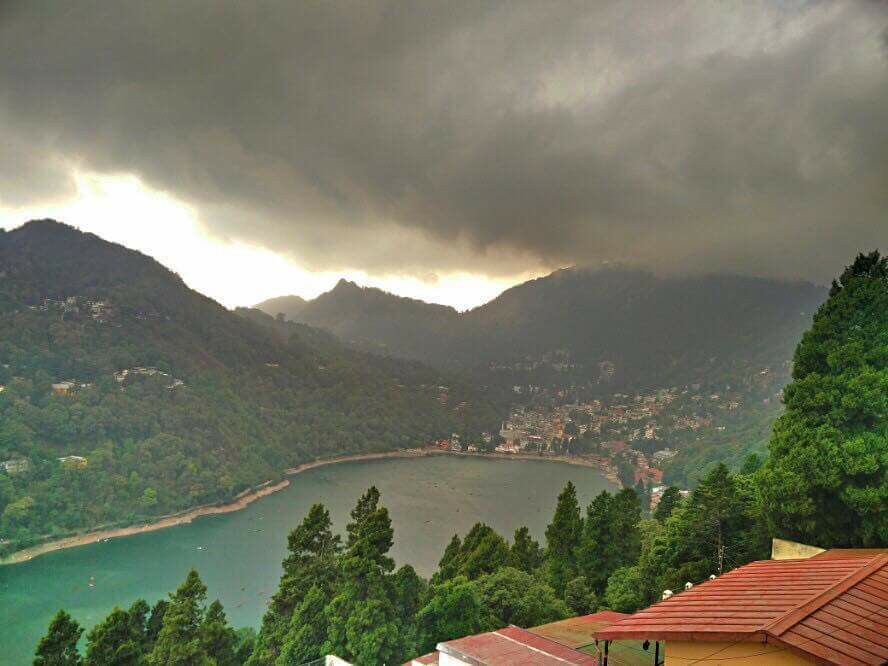 If there is one place that you must definitely visit on your trip to Kumaon is the evergreen hill station, Nainital. Bestowed with beauty beyond description, this picturesque hill station is perfect for a romantic getaway.
Hordes of tourists make a beeline to this celebrated holiday hotspot to explore the untouched beauty of nature. Nainital is also a holy place that is thronged by many pilgrims as it is home to many shrines and temples.
Among all the places in Nainital, some of the ones that you need to visit include
Naini Lake
Eco Cave Garden
Naina Devi Temple
Snow View Point
Jeolikot
Nainital is a perfect place for adrenaline junkies as they can take part in a variety of exciting activities that range from nature walks to trekking, camping to paragliding.
A trip to Nainital would not be complete without experiencing a relaxing stay at the luxury resorts and hotels in town. You can book rooms online and make your holiday a hassle-free and enjoyable one.
Champawat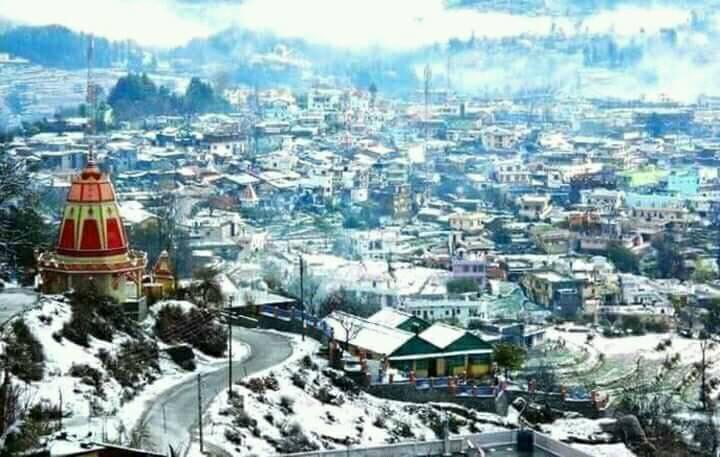 Source: https://bit.ly/3aSM1Vb
One of the famous religious destinations in the Kumaon region is Champawat. The land is believed to be the place where Lord Vishnu appeared in the form of a tortoise.
Legends also state that the Pandavas spent about 12 years in exile at this place. Many rulers of the region have constructed various temples that speak volumes about the bygone era.
You can still feel the reminiscence when you explore the ruins of the ancient temples. During your trip to this holy place you need to check out these places of interest
Nagnath Temple
Baleshwar Temple
Lohaghat
Patal Rudreshwar
Kanteshwar Temple
During your trip to Champawat, it is best to book rooms in advance to avoid last-minute hassles. There are many online sites that provide excellent deals and lucrative offers for tourists of all categories.
Not only this, most of the hotels provide tour packages to some of the famous holiday spots in Champawat at a friendly rate.
Pithoragarh

Cuddled in the laps of the Saur Valley, Pithoragarh is an ethereal place that will spellbind you with its alluring beauty.
Dotted with dazzling landscapes and shimmering waterfalls, Pithoragarh is an apt place to spend a relaxing time away from the humdrum of city life.
It is also the best place for taking part in a variety of adventure activities that include trekking, nature walks, and paragliding.
As you walk along the winding paths of the hill station, you can catch glimpses of snow-clad mountain peaks, glaciers and other treats of Mother Nature. Some of the top places to visit in Pithoragarh include
Pithoragarh Fort
Nag Mandir
Gangolihat
Kapileshwar Temple
Maharajke Park
Going on a trip to Pithoragarh is one of the best things you can ever experience. The serene ambience of the place and the friendly people will surely make your trip a very pleasant and enjoyable one.
Udham Singh Nagar
Udham Singh Nagar, also known as the "Gateway of Kumaon Hills", is one of the best places to go on a holiday. Cuddled in the laps of the majestic Himalayan mountain ranges, this slice of paradise is a haven for those who wish to get away from it all.
Peppered with numerous shrines, Udham Singh Nagar is also one of the sacred places that is bombarded by pilgrims all year long.
The entire region is famous for its Sikh and Hindu temples that lure in thousands of domestic and international visitors. Given below are a few of the places you need to check out on your trip to Udham Singh Nagar.
Chaiti Temple
Purnagiri Temple
Atariya Temple
Gurudwara Nanakmatta Sahib
Moteshwar Mahadeva Temple
During your trip to Udham Singh Nagar, it is advisable to make room bookings online. Most of the hotels are peppered near the tourist attractions and provide cosy lodging options at friendly rates.
From spacious rooms to restaurants, one can enjoy all the facilities at these hotels. Udham Singh Nagar is well connected by air, rail, and road and you can book tickets online at ease within a few minutes of surfing.
Temples in Kumaon: An Insight
Home to a plethora of temples and shrines, Kumaon serves as a perfect pilgrim spot. Devotees from around the country head to this holy town to take part in various celebrations and events.
If you wish to rejuvenate your senses and recharge your spiritual batteries, then Kumaon is the place to be. Novice travelers must make a note of the pilgrim spots before planning their trip. Given below are a few of the top choices.
Naina Devi Temple – Nainital:
Located very close to the shimmering Naini Lake, Naina Devi Temple is one of the most visited places in Kumaon.
Perched at an altitude of about 6837 ft, the temple is dedicated to Goddess Sati and is visited by devotees from around the country.
The Bhadrapad Shukla Ashtami festival held in the month of September lures in thousands of devotees from around the country.
Bhadrakali Temple – Bageshwar
Another famous pilgrim spot in Bageshwar is the holy Bhadrakali Temple. The shrine, dedicated to goddess Kali is frequently visited by devotees, domestic and international visitors.
Various celebrations are hosted and many take part in them to seek the blessings of the goddess.
Nanda Devi Temple – Almora
The Nanda Devi Temple in Almora is one of the sacred places that siphons in many visitors on a daily basis. The shrine is dedicated to Nanda Devi, who is an incarnation of Goddess Durga.
The Nanda Devi Raj Jat Yatra festival held once every 12 years is the major crowd puller. Thousands take part in this event to witness the goddess in her glorious form and to get her blessings.
There are many other temples and shrines in Kumaon that are a must-see. On your journey, you can witness the ravishing beauty of nature and also experience the spiritual aura of the region.
Each temple is special in its own way and provides a soul-warming experience for devotees who seek peace and serenity.
Things to do in Kumaon Region:
Kumaon region is blessed with the bounty of nature making it a perfect hideout for all sorts of wildlife. Apart from this, you can go shopping, sightseeing and enjoy taking part in adventure sports.
Shopaholics who throng to Kumaon must take home some of the top items that include
Woollen clothes and scarves
Spices and pickles
Juices, jams, and wines
Copperware
Wooden crafts
Waxwork
Handicrafts
Ringaal handicraft
Every region in Kumaon has some of the best shopping zones where you can buy these products at ease.
Nature buffs who visit Kumaon will never be disappointed as there are so many places to explore and enjoy. Adventure buffs can take part in various adrenaline-pumping activities that include
Trekking
Rafting
Skiing
Mountain biking
Fishing
Jeep safari
Paragliding
Peak climbing
Rock climbing
Bungee jumping
Bird watching
Before planning your trip to Kumaon, you can check out the hotels that provide excellent tour packages for adventure buffs. These packages can be customized to suit the individual requirements of every client.
If you love waterfalls, you can book a tour and get going to some of the top waterfalls in the region of which a few are mentioned below.
Kempty falls
Mossy falls
Bhatta falls
Tiger falls
Jharipani falls
Sahastradhara falls
Vasudhara falls
Nestled in the laps of the majestic mountain ranges surrounded by breathtaking environs, these waterfalls are sure to take your breath away!
These holiday hotspots serve as a soothing place for family vacation, romantic getaways, and adventure activities.
To get the best of Kumaon region, you can go on a booked tour that covers all the major regions. Some of the packages that you can check out include
Mussoorie Rishikesh tour
Mussoorie, Dhanaulti, Chamba and Rishikesh tour
Auli skiing tour
Delhi Nainital tour
Brahmpuri to Rishikesh tour
Nainital with Ranikhet tour
Nainital with Corbett tour
Best of Kumaon hills tour
The charm of Ranikhet tour
With the help of the internet, you can choose any of the tour packages and enjoy your holidays to the core. The tour package includes everything that ranges from pocket-friendly hotel accommodations to delicious food, etc. Before booking a tour, you can check out the details online and then make your choice.
If you are a wildlife lover, you can check out some of the top wildlife sanctuaries that include
Jim Corbett National Park
Rajaji National Park
Nanda Devi National Park
Valleys of Flowers National Park
Binsar Wildlife Sanctuary
Kedarnath Wildlife Sanctuary
Askot Wildlife Sanctuary
Sonanadi Wildlife Sanctuary
These parks are home to some of the rarest species of birds and animals. From Asiatic elephants to grey langur, brown bear to striped Hyena, you can enjoy watching a wide array of rare animals.
So don't you want to explore the ravishing beauty of the Kumaon Region? Hurry! Choose your tour package today and get ready to go on an unforgettable journey with your dear and near ones!