Several mysteries related to the unknown have fascinated mankind since time immemorial. While speaking of these mysteries, one usually thinks of two things- UFOs and ghosts.
One is reminded of the famous Iron Maiden song "Fear of the Dark" while embarking on journeys to discover the unknown. Thrilling stories and eerie surroundings are what make areas the most haunted places in India.
So, if you are the kinds who get an adrenaline rush from the concept of 'supernatural' and wishes to know about the happenings of a mysterious world, this article is definitely dope for you.
The Haunted Village of Kuldhara, Rajasthan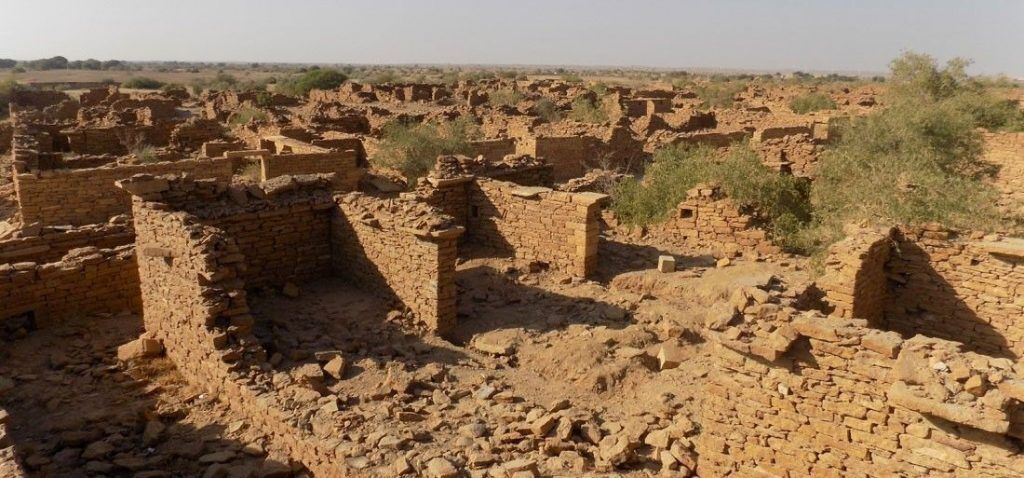 Arguably a top horror place in India, the Kuldhara village in Rajasthan has been deserted since the 1800s when residents are said to have suddenly vanished overnight.
Legend has it that the village, established in 1291, originally comprised of the very wealthy Paliwal Brahmins. Salim Singh, a minister, is said to have fallen in love with the daughter of one of the villagers.
He threatened that if not allowed to marry her, he will make the villagers pay heavy taxes. So, the chief of this village, along with those in the adjoining 83 villages, decided to migrate and protect the girl's dignity.
Neither did anyone see, nor does anyone know where they went. Apparently, the villagers also cast a spell here, cursing anyone who dared inhabit this land.
The Black Sand Beach of Dumas, Surat


Strangely enough, this beach on the Arabian Sea in Gujarat displays black sand. People are known to have heard strange whispers in this place, recognized as one of the 5 most haunted places in India.
As a braveheart, you can try taking a midnight stroll on this beach, with the company of course. Be prepared for warnings to not cross certain lines on the beach.
According to tales, this beach served as a burial ground for Hindus, which may lead to many souls wandering by. People are said to have mysteriously vanished from this beach.
Savoy Hotel in Mussoorie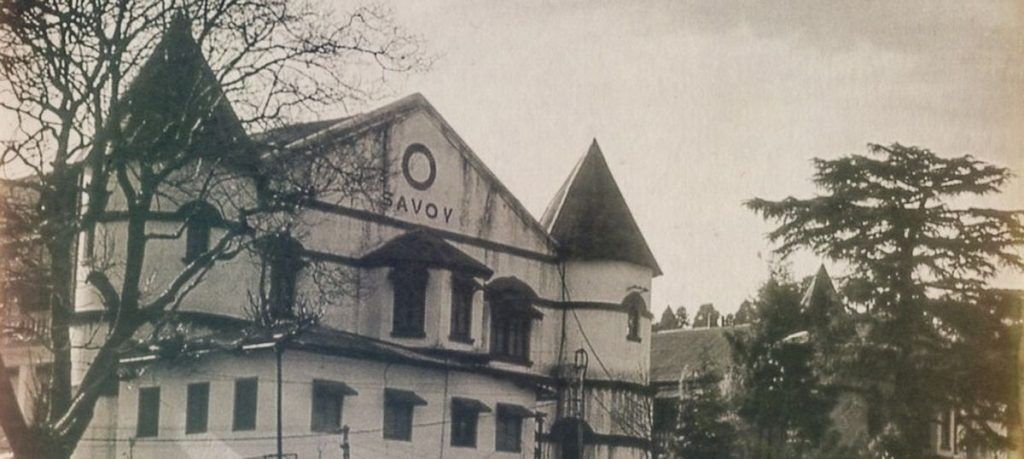 Said to be among the most luxurious hotels in hill stations, Savoy Hotel is historic, having English Gothic style architecture.
The hotel spans over a mind-boggling 11 acres and has been predominantly made from wood. It was originally opened in the summer of 1902, with an aim to compete against Carlton, Lucknow, Cecil, and Shimla.
Famous writer Rudyard Kipling once sent a story based on a real incident to Sir Arthur Conan Doyle, requesting assistance from Sherlock Holmes on a case in his story.
Instead of doing it himself, Sir Arthur passed the story to Agatha Christie, and it was then that she penned the famous suspense thriller "The Mysterious Affair at Styles".
As per the novel, its lady Emily Inglethorp died of poisoning, a case that was solved by renowned fictional detective character Hercules Poirot.
This murder was, in fact, based on the murder of Lady Garnet at Savoy. The case remained unsolved, and after her death, she continues to search for her killer.
Garnett's spirit continues to haunt the hotel, several guests have found doors were suddenly opened, as though being checked by her.
Her ghosts have also been witnessed on the roof, staircase, and corridors. The sad tone of her voice has been recorded many times.
Tunnel 33 on the Kalka – Shimla Route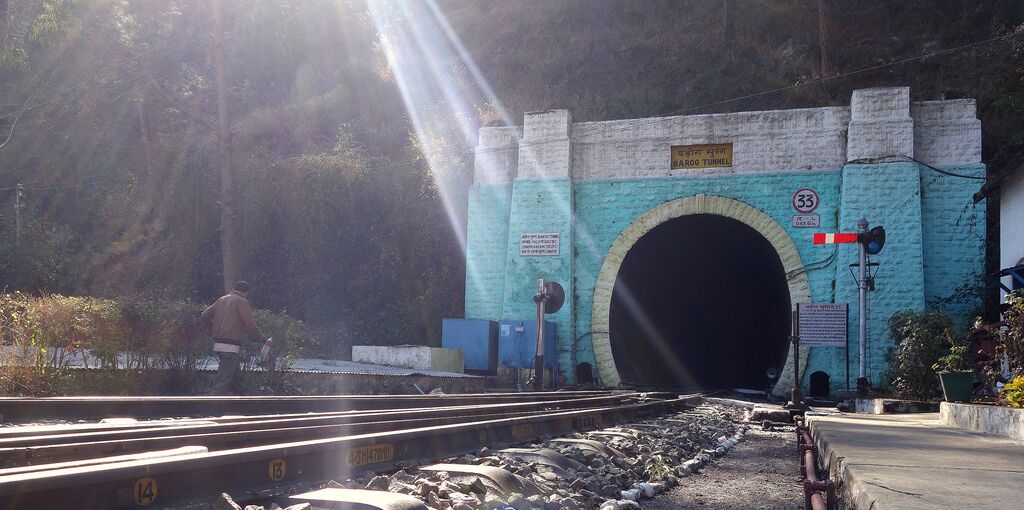 The Kalka Shimla route in North West India comprises of a total of 102 tunnels, one of which is tunnel 33. This tunnel is the longest in the entire route, about 1.436 kms. The responsibility of constructing it was given to Colonel Barog.
His team and he got a strict deadline for completing it in 1898. Colonel Barog thought that two teams could dig on two sides of the mountain to meet at the center, but this calculation of his turned out to be incorrect.
At that time, being annoyed, the British Government charged him a fine of Rs 1. As a sincere engineer, the colonel felt humiliated and committed suicide while firing himself one day.
His dog would alongside, but the time someone was brought, he had already passed away. As a mark of respect, the colonel was buried near the incomplete section of this route.
Local people around the area have seen Barog riding his horse. He also appears to be answering questions from people. Unnatural movements have been noticed within the tunnel.
All said and done, at this one of most haunted place in India, Barog has been recognized as a friendly spirit, causing no harm.
Jatinga in Assam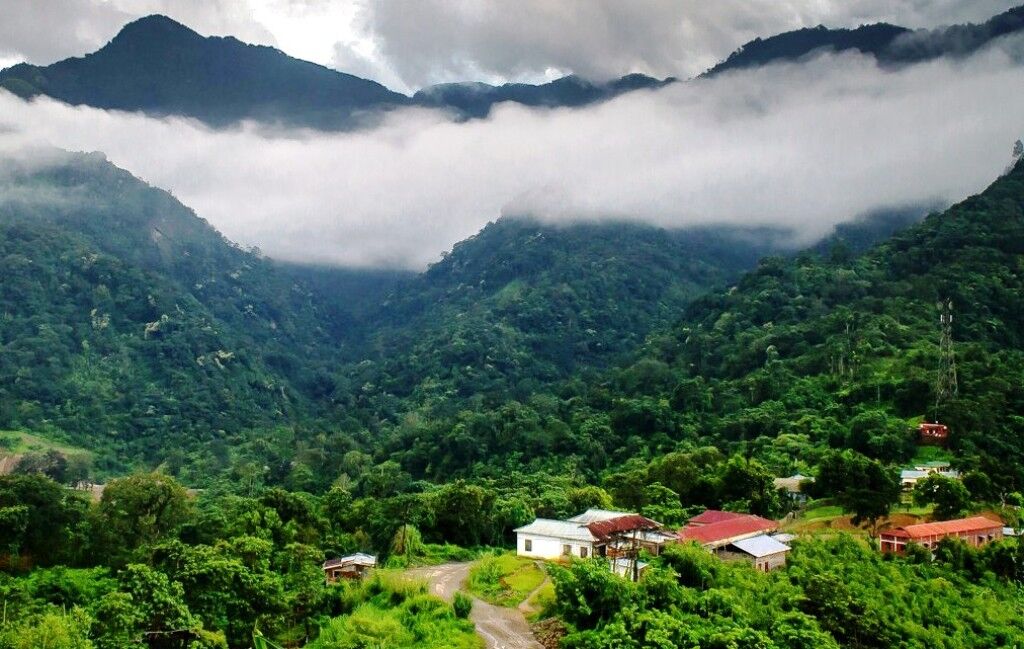 Have you ever heard of cases of mass suicide? Frightening, isn't it? Such is the case in the Jatinga village in Assam, where birds (not humans) are known to commit mass suicides.
This paranormal phenomenon is being witnessed in this village for several years, with no logical explanations to justify.
Strangely enough, bird suicides are seen only during new moon days, from 6-9:30 pm, and them too in the months of September and October.
The suicides are said to take place on a 600 feet land, up to a stretch of 1 mile. The village comprises of only 2500 people, and despite studies by India's top ornithologists, the mystery still remains unresolved.
During the timings mentioned above, about 44 species of birds seem to get disoriented and suddenly descend towards lights and torches in the cities.
Villagers here often believe the birds to be spirits from the sky with an aim to terrorize, looking to capture the birds with bamboo poles and beat them to death.
The strange part here is that despite the danger to lives, birds continue to fly towards their deaths for more than 100 years.
Some of the theories suggest relating to a combination of high altitude, fog, and high wind that tend to disorient the creatures and then they fly towards bright light from the village.
Bird and wildlife societies in India have approached the villagers in a bid to educate them about the phenomenon, thereby helping reduce the number of birds dying by 40%.
You will find it interesting to note that the Paranormal Society of India, located in New Delhi, is a non-profit assembly of persons looking at scientific documentation of paranormal events around the country since more than 7 years.
These days, much technological equipment and psychic abilities are being used to establish facts about the paranormal.
Ghost hunting equipment used by them includes EMF meters, thermometers, ghost boxes, laser grids, and camcorders.
So this is our list of most haunted places in India. Of course, the idea is not to turn you into a professional ghost hunter, but you can certainly be sure of the findings of this society.
Whether we wish to accept it or not, the fact remains that paranormal activities have and will always be a part of life. Not all phenomenon can be explained 100% on the basis of science.
As a believer in ghosts, you may be surrounded by scores of non-believers.
Most believers tend to become so only when specific events tend to point towards the unknown. This article would be best ended as per the following lines:
When the light begins to change
I sometimes feel a little strange
A little anxious when it's dark
Fear of the dark
Fear of the dark
I have a constant fear that something's always near
Fear of the dark
Fear of the dark
I have a phobia that someone's always there